CAMP WILD IS COMING!

REGISTRATION OPENS FEBRUARY 15, 2023
Join us this summer for CAMP WILD at the Arb! We're WILD ABOUT WEGNER and all the fun things happening in our WILD WOODS and WILD WATER explorations! Get your Wild Ones in touch with the natural world around them. We'll hike the trails, scavenge for woodland wonders, play new games, and create from nature's diversity.
Camps start the week of June 5 and run through the week of July 24. Camps run from 9:00AM to noon for K-3rd, or 1:00PM - 4:00PM for 4th-7th graders. Each 1-week camp is Monday-Thursday.
For more information, please email us at natalie@maryjowegnerarboretum.com.
---
CAMP WILD about WEGNER Coloring Sheet
---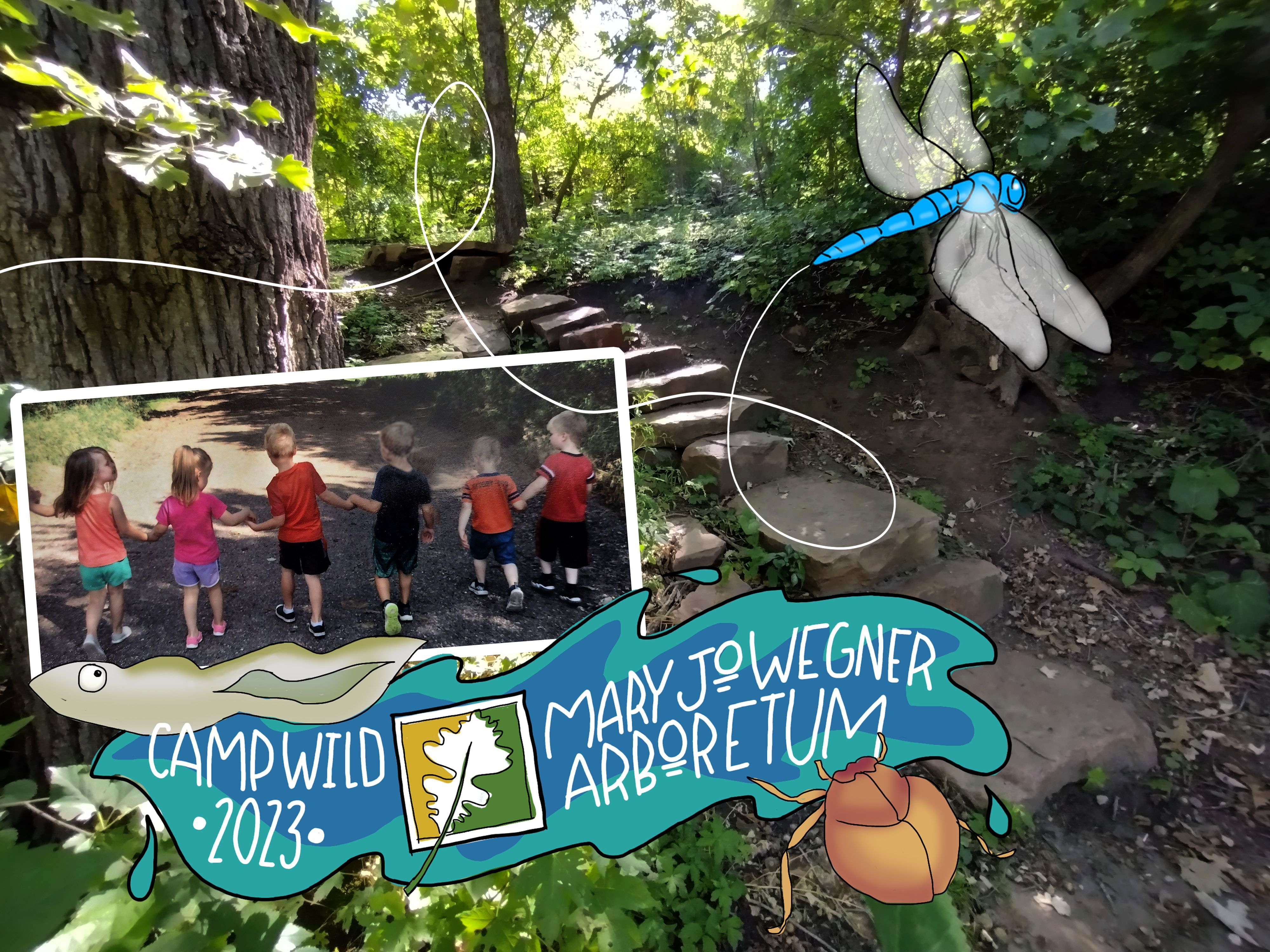 Happy Camper Testimonials
"[My daughter] hated to miss a day of camp. She loved everything. She'll be back next year."
"Boys loved it and were mad when we missed. Thank you we will be back next year for sure!"
"...We loved it and will be back next summer!"