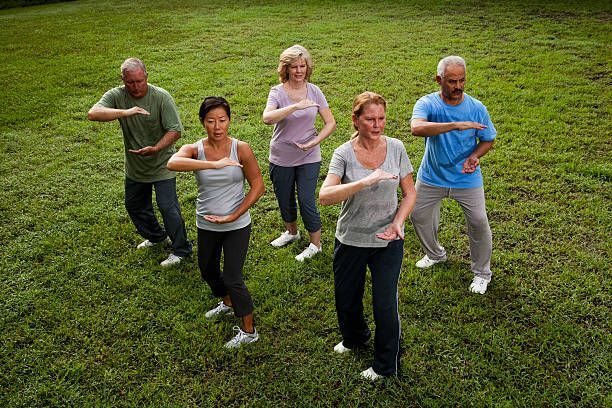 Qigong and T'ai Chi are mind body practices that are helpful for improving balance, reducing stress, and encouraging a calm and mindful way of living. This class is an introduction to simple yet effective movements that are designed to relax the body and mind and bring awareness to breathing. The movements presented in class are no-impact to low-impact in nature and can be done at any fitness level.
Kim Kersbergen has been leading t'ai chi and qigong classes in the community for over 20 years. She has instructed classes for a range of ages and abilities. Her goal when she teaches is to help people be comfortable and confident while moving through the forms she presents.
Bring a yoga mat, blanket, and anything else you might want for your comfort. Dress for the weather in comfortable clothing and shoes. A light snack before class is helpful, and feel free to bring a water bottle, too. In the event of bad weather, we will meet in the classroom.