Warm Tummies Courtesy of Chef John Gilbertson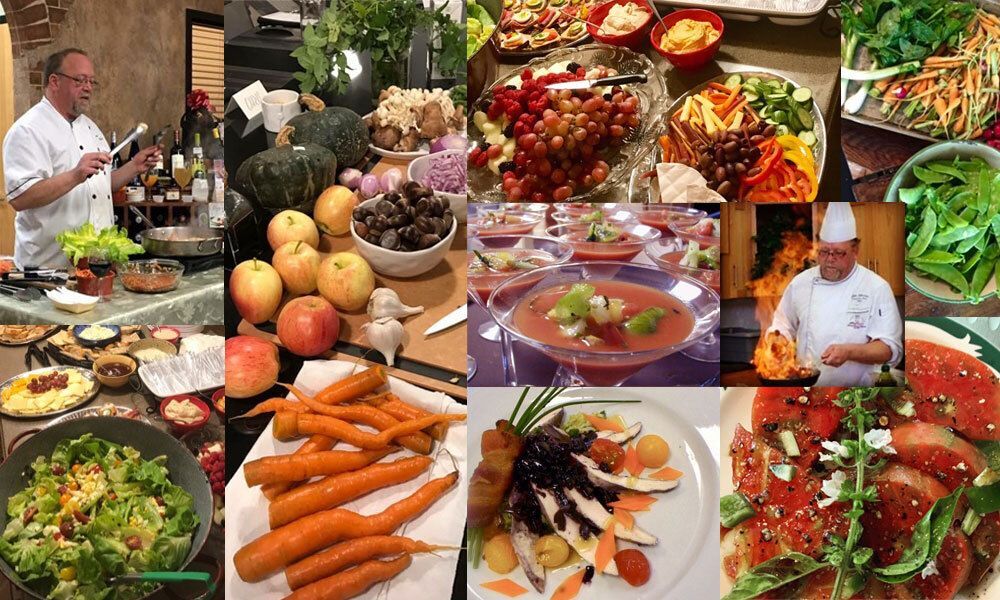 Chef John Gilbertson is sharing the art of Warm Tummies! Learn the secrets in this 12-part series at the Mary Jo Wegner Arboretum. Family cooking is Chef John's love, and comfort from the kitchen comes naturally under his direction. Join him for hands-on cooking in our state of the art demonstration kitchen, and pick up recipes and techniques to transform your home cooking.
Featuring:
BRAISING VEGETABLES
Register for ANY Warm Tummies Class by Chef John in the link below.
The Wegner Arboretum seeks to hold classes and events that bring people and nature together, with a focus on eating well, cooking, and growing.
Chef John's love of people and travel shines through while sharing his expertise of culture and taste.
January
3   Induction Cooking
12   Omelettes & Eggs
17   Braising Vegetables
26   Pork Tenderloin
31   Poaching & Steaming
February
7   Soups
16   Noodles
21   Stews
March
2   Irish Soda Bread
7   Roasting Pork
14   Foods of Dublin
28   Chicken & Dumplings  
"A chef's responsibility is to build trust with his or her guests. I am still learning everyday, from every meal prepared and every guest I meet." —Chef John Noel Gilbertson
CHEFOGRAPHY Highlights
• CAP de cuisine Francaise
• Preparer of cuisine for Pres. George Bush, Pres. George W. Bush, Queen Elizabeth II
• Exec Chef Tailfeathers Restaurant
• Exec. Chef Sheraton Hotel & Sioux Falls Convention Center
• Former SD Chef of the Year
• Past President Black Hills Assoc. of Prof. Chefs
• Restaurant of the Year SD Pork Producers
• Chef Mentor to SD Prostart (see link)