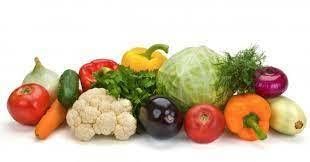 Have you heard of fermenting veggies as a source of natural probiotics? Joyce Swanson can teach you how to naturally ferment various common vegetables in a 2-hour, hands-on workshop. You will learn how to buy veggies locally in stores, or use those from your garden. You will also learn how to make healthy sauerkraut with the same equipment. The finished product will usually be ready to eat in four days, during which time the food will ferment at room temperature. The final product is usually a raw food, not cooked. This is not a method of canning, so the fermented foods will need to be refrigerated after they are fermented.
Many people choose fermentation as a way to get enormous amounts of healthy probiotics in their diets. As the food ferments, the probiotics multiply. Fermented foods are a natural source of acidophilus and other lactic bacteria, good for the digestive system and colon. It greatly helps establish a healthy immune system. Some people eat yogurt or kefir to get probiotics. This method will be different. So, this works for those who are lactose intolerant, too.
This is a good class to take as a couple or as a family activity. The more people in a family who take the class, the more likely they will crave these fermented veggies.
Attendees will have the opportunity to purchase a kit to ferment veggies at home. The equipment will allow you to make endless future jars of fermented foods. If you wish to take home a jar of food you prepared in class, plan to buy the equipment ($25 in addition to the registration fee), and bring a wide-mouth 1-qt canning jar (preferably a Ball canning jar) to the class.