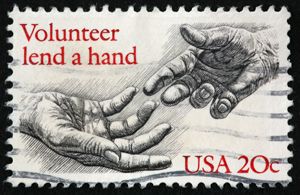 Whether you prefer to dig in the dirt or sit at a desk, we have a volunteer opportunity for you. Below, you will find a list of volunteer opportunities that are currently available. To sign up for any of these opportunities, send us an email or give us a call.
If you've never volunteered at the Arboretum before, be sure to complete the application form below before signing up.
Current Volunteer Opportunities
Special Events

Volunteers for special events, such as parties, weddings, and fundraisers, will help direct both vehicle and foot traffic to the correct areas and assist guests in navigating the Arboretum grounds.

Education

Education volunteers may assist field trip groups, prepare class materials, answer visitors' questions about the historical classroom, or even propose and teach their own classes.

Forestry and gardening

Put your gardening experience to work! Volunteer to work outdoors, keeping the Arboretum green and growing.