The Mabel and Judy Jasper Educational Center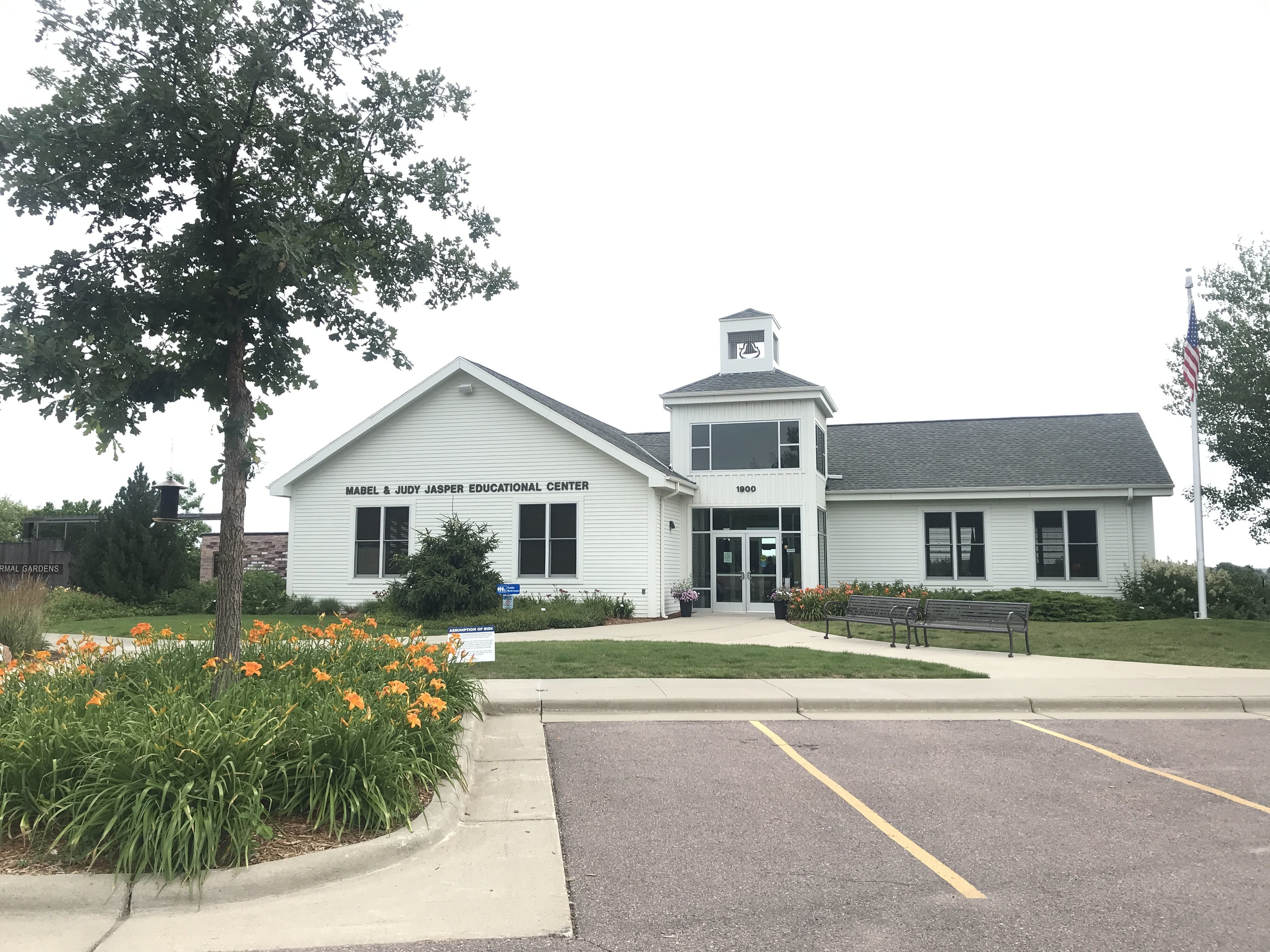 The Mabel and Judy Jasper Educational Center at the Mary Jo Wegner Arboretum is named for Judy Jasper and her mother, Mabel. Judy chose to leave a legacy of learning to the citizens of southeastern South Dakota out of gratitude for her 40-year teaching career and to honor her late mother Mabel's 50-year teaching career.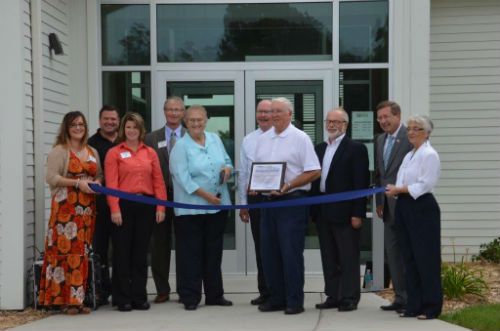 Judy Jasper cuts the ribbon for the Educational Center
Judy has described her gift to the Arboretum as "a way of Mother and I giving back to the families and the children and grandchildren of the lives that touched us in our teaching careers of 90 years." Judy taught elementary physical education in Sioux Falls at Eugene Field, Mark Twain, Franklin, Bancroft, and Terry Redlin elementary. She also coached high school basketball and volleyball in Sioux Falls at Washington and Lincoln high school. Her mother, Mabel, taught in rural schools in Clark County from 1927 to 1936, then in Willow Lake for 16 years, followed by 6 years in Aberdeen and 19 in Sioux Falls, retiring in 1984.
In the original Master Plan for the Arboretum, an educational center was not scheduled to be built until after the initial four phases were completed. Due to Judy's generous gift, construction of the Educational Center was accelerated and completed in August 2013.
The Educational Center re-creates the L-shaped schoolhouse that once stood in East Sioux Falls and is furnished with items collected from former country schoolhouses. It houses educational activities for area schoolchildren, a fitting gift to honor the legacy of Mabel and Judy Jasper's devotion to education in Sioux Falls.