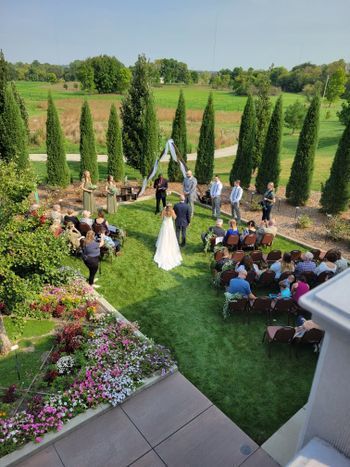 Plan an Event
The Arboretum offers a beautiful venue for you and your guests, whether you are planning a wedding, graduation, reunion, or business retreat.
Reserve a garden for a one-of-a-kind outdoor event.

The Jasper Educational Center meeting room is outfitted with everything you need to make your meeting or event a success.  Kitchen facilities are available.  

The Educational Center's lower level includes a large, open concept space to be completed in Spring of 2022.  Included in this rental space is an adjacent outdoor garden and patio area.  Check back for updated details.   Perfect venue for weddings and receptions, graduation parties, business retreats, family gatherings, classes, and church functions.   Upon completion of the lower level renovation, features will include a full open concept demonstration kitchen, elevator access, restrooms, and beautiful garden and patio area.