Newsroom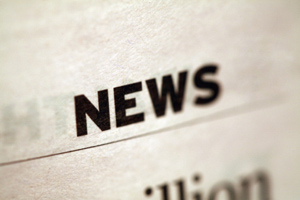 If you want to be in the know about what's going on at our organization, you've come to the right place. Be sure to check back regularly to get our latest news updates.
Posted on 09/16/2019

Most pumpkin patches have more activities to keep you and your family entertained all afternoon. Keep reading for a full list of our favorite pumpkinless patch pastimes.

Posted on 09/09/2019

Showing a little encouragement is an easy way to make someone's day, and we've come up with a few ideas on how you can do so.

Posted on 09/02/2019

Autumn's beautiful weather and fun holidays make it easy to find volunteering opportunities in your area. We've come up with a few ideas to get you started.

Posted on 08/26/2019

Thinking about expanding your family to add a new furry friend? When you adopt a pet, you're changing both its life and yours. Here's a list of top reasons you should consider a shelter animal for your next pet.

Posted on 08/19/2019

We're here to tell you all about the benefits reading can bring, besides knowledge and entertainment.

Posted on 08/12/2019

If you're on the fence about making the jaunt to your local state or county fair, you're in luck. We're here to tell you all the reasons fairs are worth the trip.

Posted on 08/05/2019

Making sure you've packed thoroughly can make your road trip experience even more enjoyable. To help, here's a list of items you'll need once you've hit the road.

Posted on 07/29/2019

There are so many ways to celebrate International Friendship Day. You may want to personalize it to your individual friendships, but in case you're stumped, we have a few ideas.

Posted on 07/22/2019

With just a month left of summer, it's time to take advantage of all it has to offer. Here are some ways to celebrate sunshine season while it's still here.

Posted on 07/15/2019

If you have something or some time to give, consider doing so today. Here's a list of easy ways you can give something away today.

Posted on 07/08/2019

Farmers markets have so much more to offer than just the sights and smells. The following is a list of just a few reasons you should visit your local farmers market this summer.

Posted on 07/01/2019

Planning an Independence Day gathering should be about creating community, not a source of stress. We've compiled a list of everything you need to throw a party your guests will rave about.

Posted on 06/24/2019

If you're looking for a way to get outside while also improving your whole self, gardening may be the hobby for you.

Posted on 06/17/2019

You know volunteering has a positive influence (make friends, build connections, gain experiences, etc.), but did you know that it can actually assist your health?

Posted on 06/10/2019

There are always ways to give back to others around you, even including the presents you buy. Here are some ideas for Father's Day gifts that give back.

Posted on 06/03/2019

With the help of a bicycle, we can take better care of the environment, our physical bodies and even spend time together. So how can you mark this momentous occasion?

Posted on 05/27/2019

Memorial Day means much more than time off from work and hosting a barbecue, so if you want to get involved this weekend, check out these great ways to give back.

Posted on 05/20/2019

No matter how old you are, what your musical taste is or whether or not you can read a note, there's never a wrong time to learn how to play an instrument.

Posted on 05/13/2019

So, do you want to embrace social networking to have a positive influence on the world? Here are some ideas for how to use social media to make a difference.

Posted on 05/06/2019

With more than 440,000 youth in foster care, there are plenty of ways to make a difference during this month. Here are ideas for how to support National Foster Care Month.

Posted on 04/29/2019

You want to make a difference, but aren't sure where to start without money. Fortunately, we have ideas to help you donate to charity without breaking the bank.

Posted on 04/22/2019

Turns out, even the smallest steps can have an impact. This Earth Day, consider your ecological footprint and enact these seven green ways to embrace today.

Posted on 04/15/2019

The arts still play a vital role in much of our society. In fact, without the arts, much of our history, expression and culture would be virtually nonexistent.

Posted on 04/08/2019

For seniors, volunteering is the perfect chance to use extra time to make a difference in the community. Check out these positive reasons for seniors to volunteer.

Posted on 04/01/2019

This month aims to increase awareness about stress, its negative effects and how to relieve it. If you're experiencing stress, keep these ideas in mind for how to relax.

Posted on 03/25/2019

Even a small gesture can have a huge influence on the people around you. Here are a few ideas of some easy things you can do to brighten someone's day.

Posted on 03/18/2019

If you strive to live a good life in all areas, journaling might be the next step to consider. Take a look at simple ways journaling can improve your life.

Diane Gildemaster on 03/16/2019

Gannett Foundation along with Crowdraising is helping us organize a campaign to raise money for our Children's Education Fund. We have been hosting school-age children's classes since 2013 and are only at this time able to accomodate 1st and 3rd grades. We have curriculum built for K-5th grade but need added funding to build this program. We are offering these programs free of charge to the Sioux Falls School District and have paid for bussing for Title I schools. We would like to open this up to other area schools and double our numbers. The Arboretum is a collection of plants and with the addition of the Perry Nature Area and the frontage on the Big Sioux River we are a park like no other park. Our mission is to connect people to nature and the past history of the area through active discovery and inspiration for a future that encourages children to be more aware of the abundance of nature around them.

Posted on 03/11/2019

There's no doubt about it: If you want to live a more knowledgeable, cultural and altruistic lifestyle, then learning another language has big benefits in store.

Posted on 03/04/2019

Nutrition impacts every area of our lives, including our ability to live altruistically for others. So let's dive into how you can celebrate National Nutrition Month.

Posted on 02/25/2019

Even if you care about a cause, how can you ensure you're a good fit for the position? Here are some ideas to help you find the right fit for volunteering.

Posted on 02/18/2019

There are ways we can challenge ourselves to grow in empathy. If you want to learn more, check out these tips for how to cultivate more empathy for others.

New: Posed and Commercial Photographers Must Register

Diane Gildemaster on 02/12/2019

A new policy has begun January 1, 2019 at the Arboretum for those photographers wishing to take posed or commercial photos at the Mary Jo Wegner Arboretum and East Sioux Falls Historic Site. Please check out all the details on our website under Planning an Event Tab--Photographers Policy. As a non-profit that is operating the Arboretum for the City of Sioux Falls, this is one of the ways to oversee operations and help fund the growth and programs we are building for the future. It is appreciated that all photographers register and wear the permit as they visit and enjoy the park.

Posted on 02/11/2019

What if you could live with more compassion this week and share love with other people in your community, country or even the world? Turns out, you can!

Posted on 02/04/2019

It can sometimes be difficult to consider how exactly to recognize Black History Month. What can you do? Here are six ideas for honoring Black History Month.

Posted on 01/28/2019

There is a genuine skill to meeting new people and establishing relationships with them. And, you don't even have to be a social butterfly to master it!

Posted on 01/21/2019

Recent studies have shown how volunteering with people or a cause you care about can actually mitigate depression and anxiety issues. Here's how.

Posted on 01/14/2019

If you strive to live an altruistic lifestyle, there are a variety of different ways to be more charitable without spending money. Here are some ideas to try.

Posted on 01/07/2019

You want 2019 to be a great year! If you want to start the new year off on a positive note, check out these seven steps to keep in mind as we dive into 2019.

Posted on 12/31/2018

If you want to make a difference in 2019, make giving a part of your New Year's resolutions. Here are some ideas for how you can create resolutions that give back.

Posted on 12/24/2018

If you live an altruistic lifestyle, you can give back and make someone's holiday a bit more joyful. Here are six ways you can brighten someone else's Christmas.

Posted on 12/17/2018

As you prepare for all of the gifts, parties and dinners headed your way this season, here are some ideas for how to decrease stress during the holidays.

Posted on 12/10/2018

For those of us who are able to give more, this is the perfect opportunity to get involved in the community and help spread the holiday cheer this season.

Posted on 12/03/2018

If you want to join in and celebrate National Write a Friend Month during this wonderful winter season, here are a couple writing ideas to get you started.

Posted on 11/26/2018

If you want to live a more altruistic lifestyle, help give back in the upcoming season by checking out these volunteering ideas for cold weather months.

Posted on 11/19/2018

Thanksgiving marks an important season for all of us to take a moment and remember the little things in life—and every little thing we're thankful for.

Posted on 11/12/2018

If you have a student in your life who you want to serve the community, here are some tips for how to encourage teenagers to volunteer with a cause they care about.

Posted on 11/05/2018

Caregiving is a valuable position in our community which often goes unrecognized. Let's look at what National Family Caregivers Month is and how you can celebrate it.

Posted on 10/29/2018

If you strive to live an altruistic lifestyle, there are lots of ways to help out this Halloween. Here are some top tricks to make Halloween a treat for everyone.

Posted on 10/22/2018

How can you encourage the children in your life to be active and volunteer with their community? We have some ideas for how to get kids involved in giving back.