Our mission
is to nurture connections
between plants and all people, past and
present, in an inspiring natural setting
that invites discovery
---
A dream, gently tucked away on the east side of Sioux Falls: When Mary Jo Wegner first walked this serene 155-acre plot, she found a historic wonder blossoming with colorful remnants, stone quarries, rail lines, building foundations, and more. At that moment in her vivid imagination, something magical began to grow.
The City of Sioux Falls recognized the site's historic and cultural relevance. They planted the seed. It was Mary Jo, and dreamers like her, who nurtured the seed into the grand vision which inspires this preservation effort.
The Arboretum serves to educate people of all ages on the natural history of our area, and provide a quiet place to reconnect with our roots as Sioux Falls becomes an ever more attractive place to live and work.
We have been building for the past several years and are excited to share our accomplishments and our progress with the public. With the support of our community, the Arboretum is becoming the crown jewel of the Sioux Falls Parks and Recreation system — a place to return to our beginnings.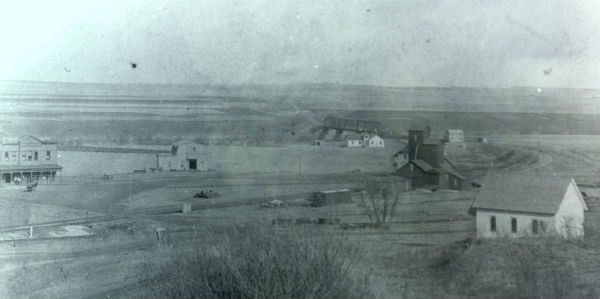 East Sioux Falls, 1890
The Mary Jo Wegner Arboretum and East Sioux Falls Historic Site isn't just about recreating history--it's about honoring it. Reviving native trees and habitats, as well as teaching about settlers' impact on East Sioux Falls, is our way of bringing you closer to your roots.
The Settlers' Impact
With the opportunity to learn how early Sioux Falls settlers utilized the Arboretum site, visitors can explore remnants of the Sioux Falls Granite Company's quarry, the Illinois Central Railroad line, and a re-creation of East Sioux Falls' unique L-shaped schoolhouse.
Tree to Shining Tree
Our rich gardens and habitats celebrate native vegetation and revitalize its presence in Sioux Falls. Already home to an Historic Bur Oak, a symbol of the Arboretum, the vast green space now hosts themed gardens, prairie grasses, and flowers. Visitors learn how early settlers used native and imported plants to sustain life in their community. With your help, we can keep this important story alive.