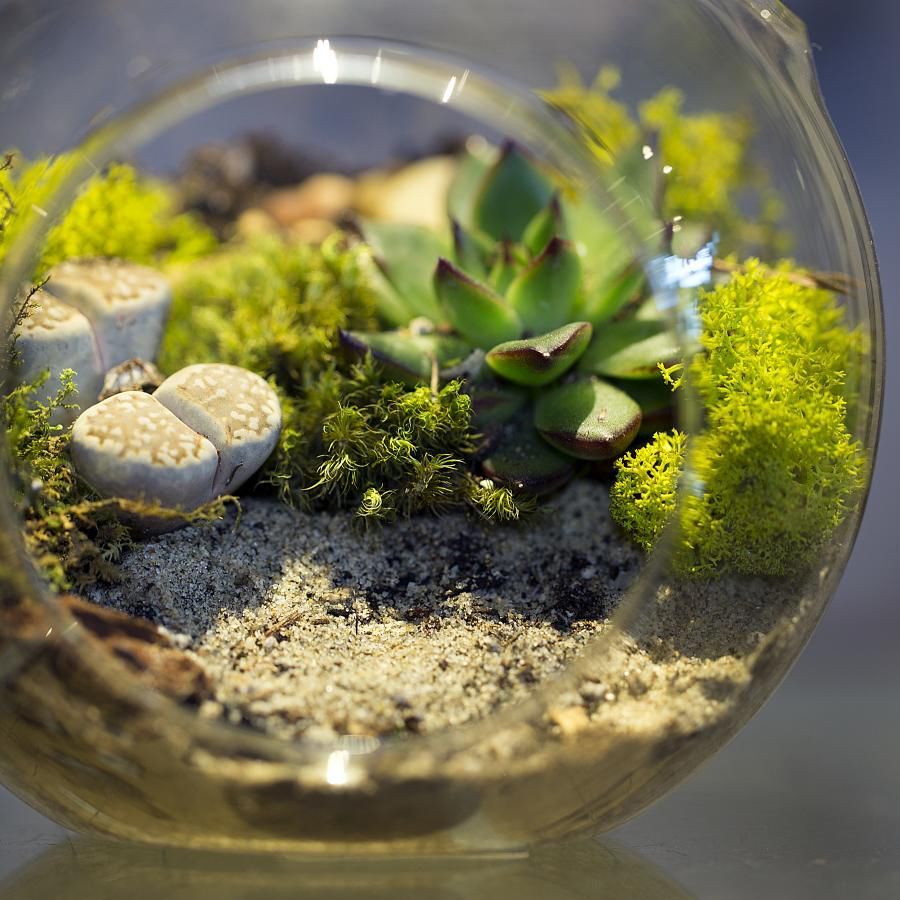 Terrariums were discovered by accident in 1842. An English Botanist Dr. Nathaniel Bagshaw Ward wanted to observe insect behavior in moths. He put a moth pupa in a sealed jar. After some time, he observed something different happening, a spore had germinated into a fern. This was the birth of the terrarium.
In this class you will learn the basics of how to build and sustain a terrarium. Lean about the different types, and how to care for this little environment you create. Don't miss this opportunity to be super creative, learn, and maybe create your next hobby! Please bring your own 1-2 quart wide mouth jar if you like, though I will have some here to choose from. Also, feel free to bring small trinkets to embellish and maybe share with others, for your living work of art.
Andrea Porter is a professional naturalist and has been teaching programs for all ages for over 17 years. She holds a masters in Natural Resources, a bachelor of science in Outdoor Recreation Management with a concentration in Environmental Interpretation, and an associates in applied science in Natural Resources Conservation. and her professional training has also lead her to become a prescribed Wildland Firefighter, and a Certified Wildlife Rehabilitator. Andrea enjoys kayaking, biking, nature photography, hiking, during her freetime.