UPDATE: Lower Level Now Complete
Thanks to generous donations, the renovation of the Lower Level of the Mable & Judy Jasper Educational Center is complete—let the events begin!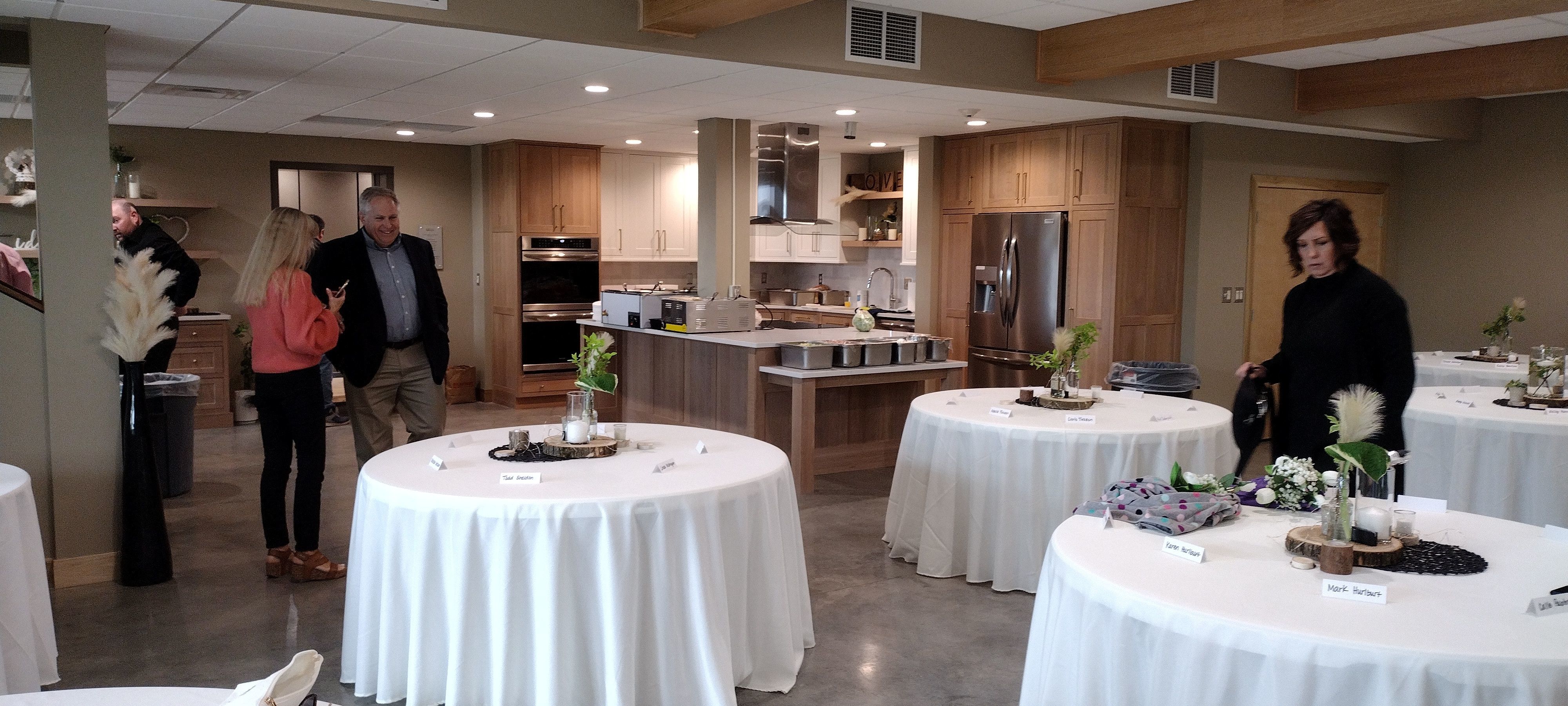 More than 20 years ago, when Mary Jo Wegner first walked onto the future Arboretum site, she found serenity and beauty in the area's East Sioux Falls historic remnants, plantings, abandoned rail lines, and quartzite outcroppings. Since then, Arboretum members, city officials and park users have worked to increase accessibility and enjoyment of the Arboretum.
In 2020, the Board of Directors, the Park Board, and the City Council adopted a master plan and business plan designed to expand the Arboretum's draw and improve its financial viability into the future.
MASTER PLAN PRIORITIES
Completion of the lower level of the Mabel and Judy Jasper Educational Center.
Enhancement of educational and horticultural experiences.
Preservation of the historical significance of East Sioux Falls.
Creation of new recreation opportunities
Expansion of the gardens and walking trails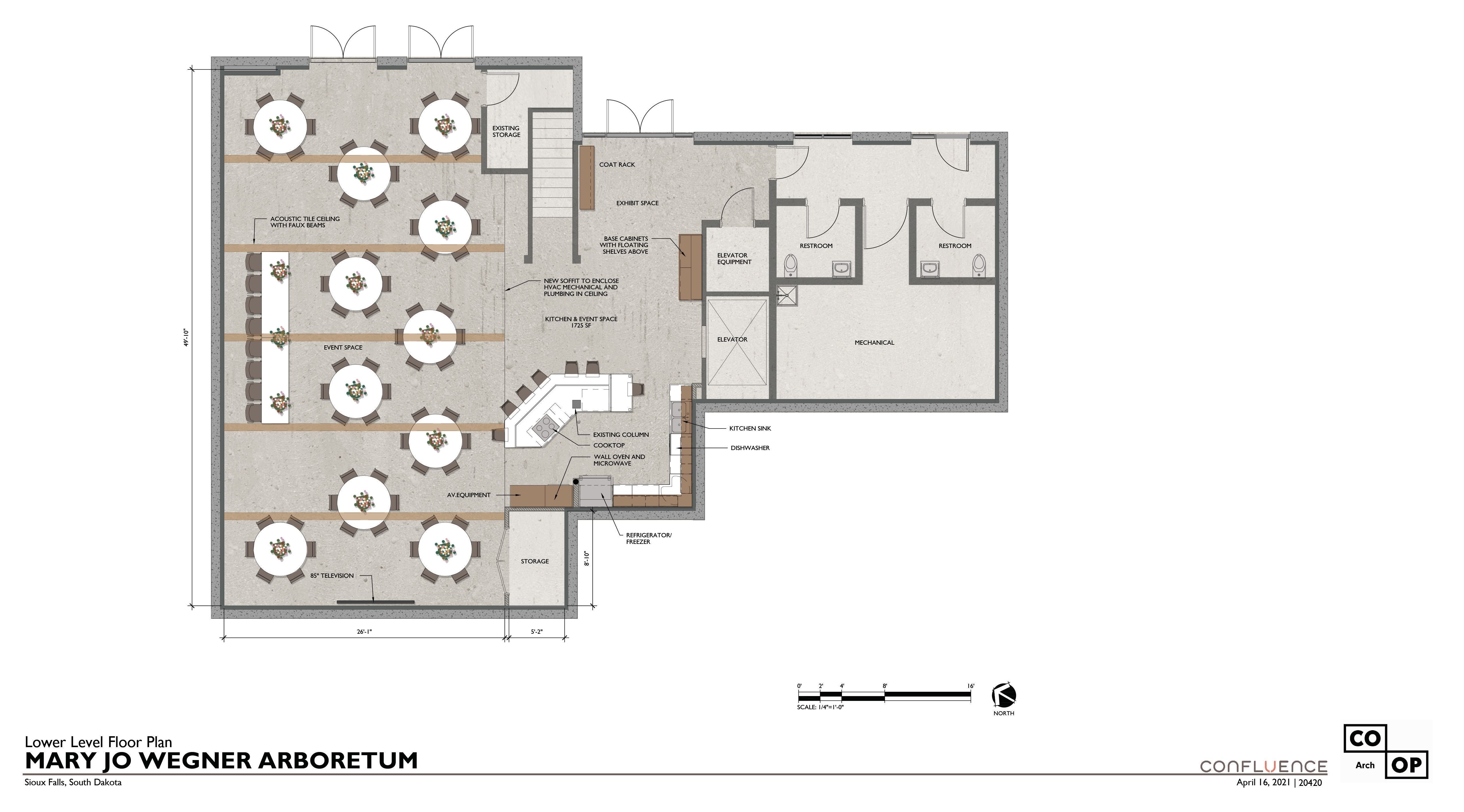 Project Impact
The year-round ability to host events and offer educational opportunities is an important element of the programming offered by the Arboretum.
It is projected that over a three-year period, completion of the lower level could increase the Arboretum's annual revenue by up to $70,000 per year.
CONSTRUCTION TIMELINE: Jan – May, 2022.
FUNDRAISING GOAL MET: $55,500